Dr. Rob Coombs
History
Growing up in Basking Ridge, NJ with a kennel full of Great Pyrenees and a half dozen grazing sheep, I was keenly aware of how animals behave, not only when they are healthy, but more importantly when they are sick. Those experiences helped pave a foundation of care, concern, intrigue and respect of the very gift we call life.
From before I can remember, I wanted to be a doctor. Somehow, I always knew I would be one, I just never knew what kind. I wanted to specialize in too many things. I love kids, yet I find fulfillment helping seniors live fuller, healthier, more rewarding lives. I love working with pregnant moms yet enjoy the challenge of helping athletes and weekend warriors reach their full potential. Medically these are four completely different doctors. Thankfully, Chiropractic is different and unique, allowing me the opportunity to work with all these distinct types of patients every single day.
My journey started at Lafayette College. Graduating in 1995 with a BS in Biology. I began Chiropractic School the following semester at Life University in Atlanta, Georgia. Four years later, I graduated with a Doctorate in Chiropractic, married Beth Ann, my college sweetheart and moved to Philadelphia, accepting a position as an associate Doctor in a large, family wellness Chiropractic practice. Three years later, in 2002, I moved to the Jersey Shore to establish a practice of my own offering family wellness and peak athletic performance.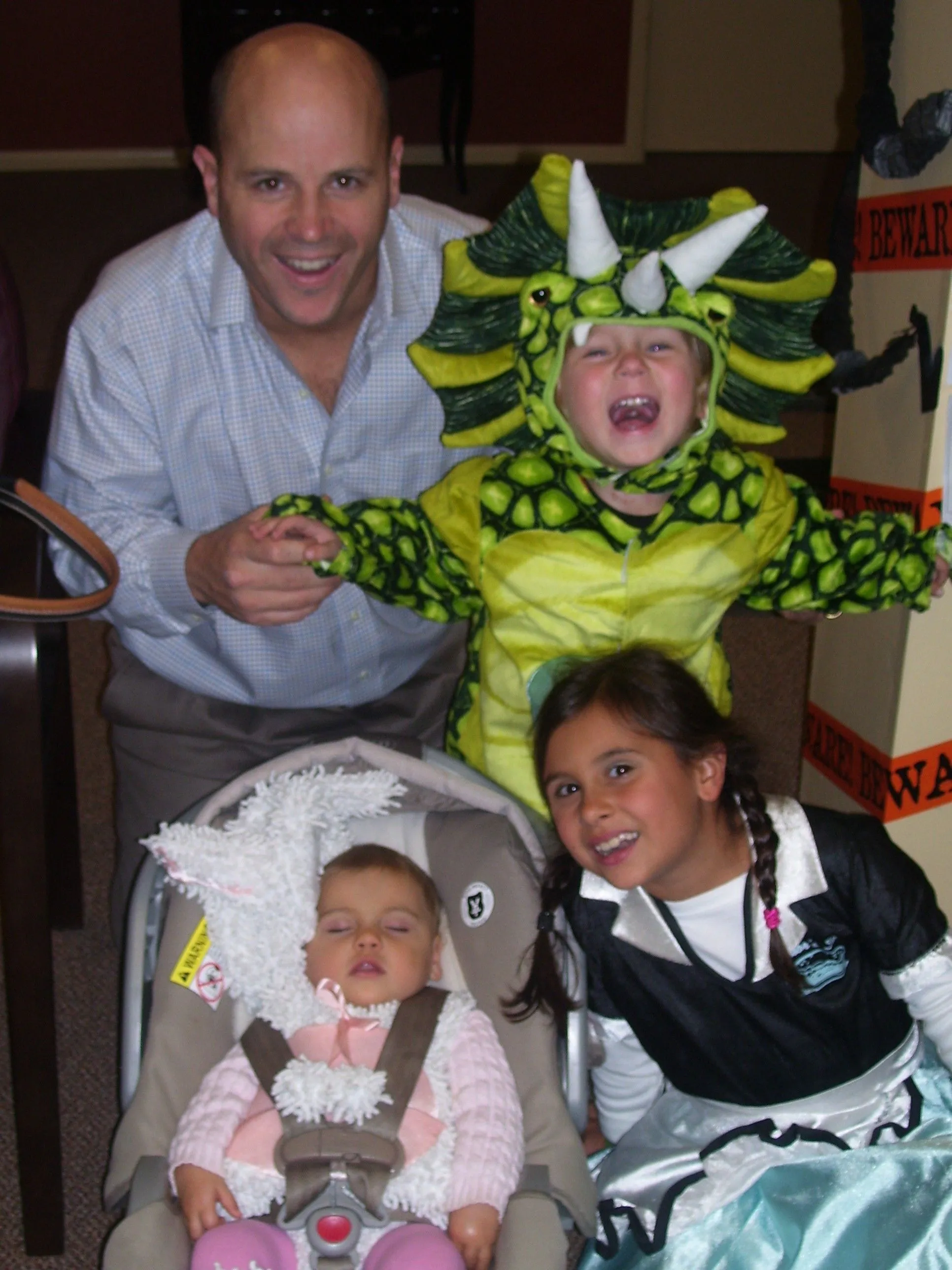 My Family
My greatest blessing, however, is my family. My wife, Beth Ann is easily one of the most beautiful, selfless and supportive people I have ever met. Together, we savor everyday with our four children. Caroline is an amazing big sister and an avid high school field hockey & lacrosse player. She exudes personality and a genuine spirit. Our son Thomas has a heart of gold, a great sense of humor and is wicked fast, loving soccer and lacrosse. Our third, Maren, is simply a riot. Her nickname is CEO since she is often found running the show. She's a fearless goalie and amazing friend. And our youngest, Lilian, is often found performing a song or dance for any audience she can muster. She's a character and has definitely found her calling!
As for me, I'm an avid soccer fan and former player, a dedicated and faithful Detroit Lions football fan, and a glutton for punishment, running a marathon and three half-marathons (one with Beth Ann when she was 20 weeks pregnant – told you she was amazing!). If life were perfect, I would spend every winter weekend in the mountains, skiing or snowboarding and every summer weekend riding waves and relaxing at the beach with my family. I am passionate about animals and actually take spiders outside, a huge fan of Mother Nature and a lover of deep conversations with good friends that usually end up hurting someone's head!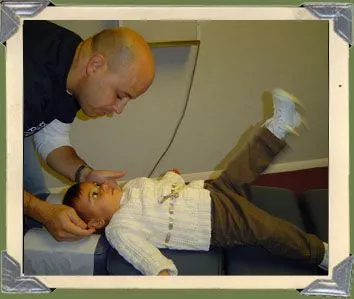 Philosophy
Most people don't "get" chiropractic. At least not yet, anyway. Dr. Rob didn't "get it" until one weekend, while attending a college graduation, he had an amazing conversation that changed his life. For hours, he spoke to a chiropractor/family friend about the philosophy, art and science that makes chiropractic unique. For hours, he patiently answered questions and repeatedly blew his mind explaining how the body truly works and how Chiropractors help facilitate healing naturally. From that moment on, he was hooked. Dr. Rob had found his calling and finally knew exactly what he wanted to do for the rest of his life.
The report of findings that we present to patients after their initial exam is based in large part on that life changing conversation. Patients repeatedly remark at how they have never received a doctor's report like that before in their lives. That is our goal: to provide the very kind of care to my patients that we would ideally want our own families to receive. To not just answer "what", but teach "why". Ultimately our goal is to exceed expectations.
At the time of the college graduation conversation, Dr. Rob was a Junior at Lafayette College and was headed to Honduras for a Medical Mission for two weeks. While there, he quickly discovered a growing frustration with prescribing medicine to resolve symptoms without discovering and addressing the underlying cause of the problem. Dr. Rob was fully aware that the medicine helped the people feel better. But feeling better simply masked the underlying problem as poorly as unplugging a "low fuel" indicator light in your car's dashboard. Worse yet, most treatment goals are shortsighted in scope, similar to filling the empty car with gas until the fuel light goes off. We treat our bodies this way, yet know that once you start driving again, the light is going to come back on! Unfortunately, people are surprised that America is a sick country and shocked when they, themselves are diagnosed with an illness.
Compounding the problem, it has been our experience that doctor's typically fail to tell a patient why their body is functioning the way it is. Most are content to simply identify a symptom, name it in Latin and prescribe something to change it. That defines WHAT is happening but fails to empower a person to understand WHY their body is functioning the way it is and improve their lifestyle accordingly. Answering WHY requires educating patients about the very habits which entrench a lifestyle that fosters the very problems from which they suffer. No drug fixes that. At best, it allows you to tragically ignore a fixable problem until it becomes a crisis. Educating patients is hard. It requires time and energy. And since time is money and energy is exhaustive, that poses as a major crisis. Interestingly, adding irony to the problem, patient education is not a component which Insurance Companies require when paying for patient services.
We have built our practice on education. We believe educating patients is a doctors highest calling. Since Doctor means Teacher, education should be the foundation of every practice and the product every doctor should give their patients for free.
Our Office
We literally love going to work each day. We truly feel blessed to have an amazing team who understand and live wellness lifestyles and are committed to improving the health of our community. We are equally thankful that our practice attracts so many amazing and wonderful families dedicated to living a wellness lifestyle. We respect our patient's inalienable right to knowledge and truth and strive to teach as a doctor was intended. We uphold the sanctity of an adjustment and respect the innate healing power of the body. Ultimately, we consider it an honor to help precious little newborns or babies suffering from colic, athletes enhancing performance or weekend warriors with twisted ankles, newly pregnant moms or ones suffering pain with every move they make, as well as seniors improve or regain critical quality of life.
Chiropractic is a lifestyle; a way of life that promotes health and well being. Our style of chiropractic is built on eating well, staying active, stimulating your mind, fostering uplifting thoughts, expressing gratitude, sleeping soundly and interacting with people you care about as often as you can, for as long as you can. That is how you live a life well lived. It is the goal we set for each of our patients and the vision we have for our community.